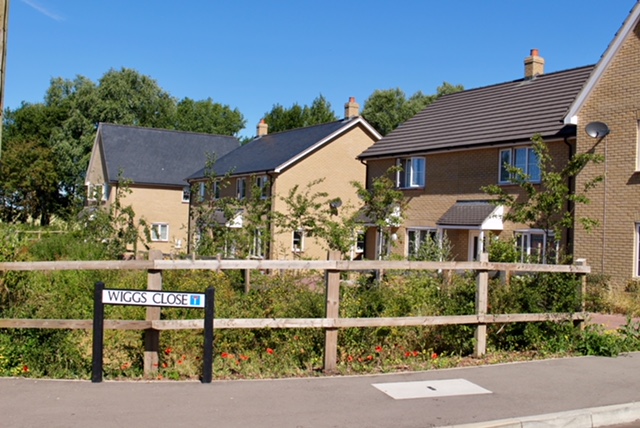 Webinar
Building affordable homes for people in your community: A webinar for Rural Housing Week 2022



Wednesday 6 July 2022, 2pm - 3.30pm
Cambridgeshire ACRE invites you to a webinar to learn more about rural affordable housing and how the Cambridgeshire Rural Affordable Housing Partnership can help to deliver the homes that your local community needs.
About the event
Across the County there is a lack of affordable housing to rent or buy in many villages. This causes hardship for people of all ages, from young people just starting out on an independent life, to older people who have lived in a village all their lives but whose growing frailty means they can no longer manage in their current home.

Affordable housing is the lynchpin of a thriving rural community. The homes are lived in by people who work in local businesses and provide custom for local services that keeps them viable.
As part of Rural Housing Week 2022, Cambridgeshire ACRE and its partners in the Cambridgeshire Rural Affordable Housing Partnership are delivering this online session so that local councils can learn more about rural affordable housing and how a small development of affordable homes for local people in your community might be just what's needed to help your community thrive.



What should I expect?
During this session you will:
Hear about rural affordable housing in more depth and how rural exception sites can be used to develop affordable housing that will be available for local people in perpetuity;
Discover how Cambridgeshire ACRE can work alongside local councils to deliver the homes their community needs; and
Learn how your parish council can start its own affordable housing journey and hear from a local council that has already been through it.
When and where
This is an online event taking place by Zoom on Wednesday 6 July at 2pm. The event is scheduled to last no longer than 90 minutes.
Full details on how to join the session will be sent to everyone who registers ahead of the session. To book your free place, please complete the registration form.
Who should attend?
This event should be of interest to:
Town and Parish Council clerks and councillors;

Local Authority members and portfolio holders for housing, planning and growth;

Anyone else with an interest in how rural communities can be helped to survive and thrive.

Any questions?
We hope you can join us. You are welcome to mention this event to anyone else you know who may have an interest in this subject area.
If you have any questions or need further support to register, please contact Jenna Brame at Cambridgeshire ACRE by phone on 01353 865022 or email at jenna.brame@cambsacre.org.uk.
Register now by completing and submitting the form below.